Hartman Brothers: Expertise on Display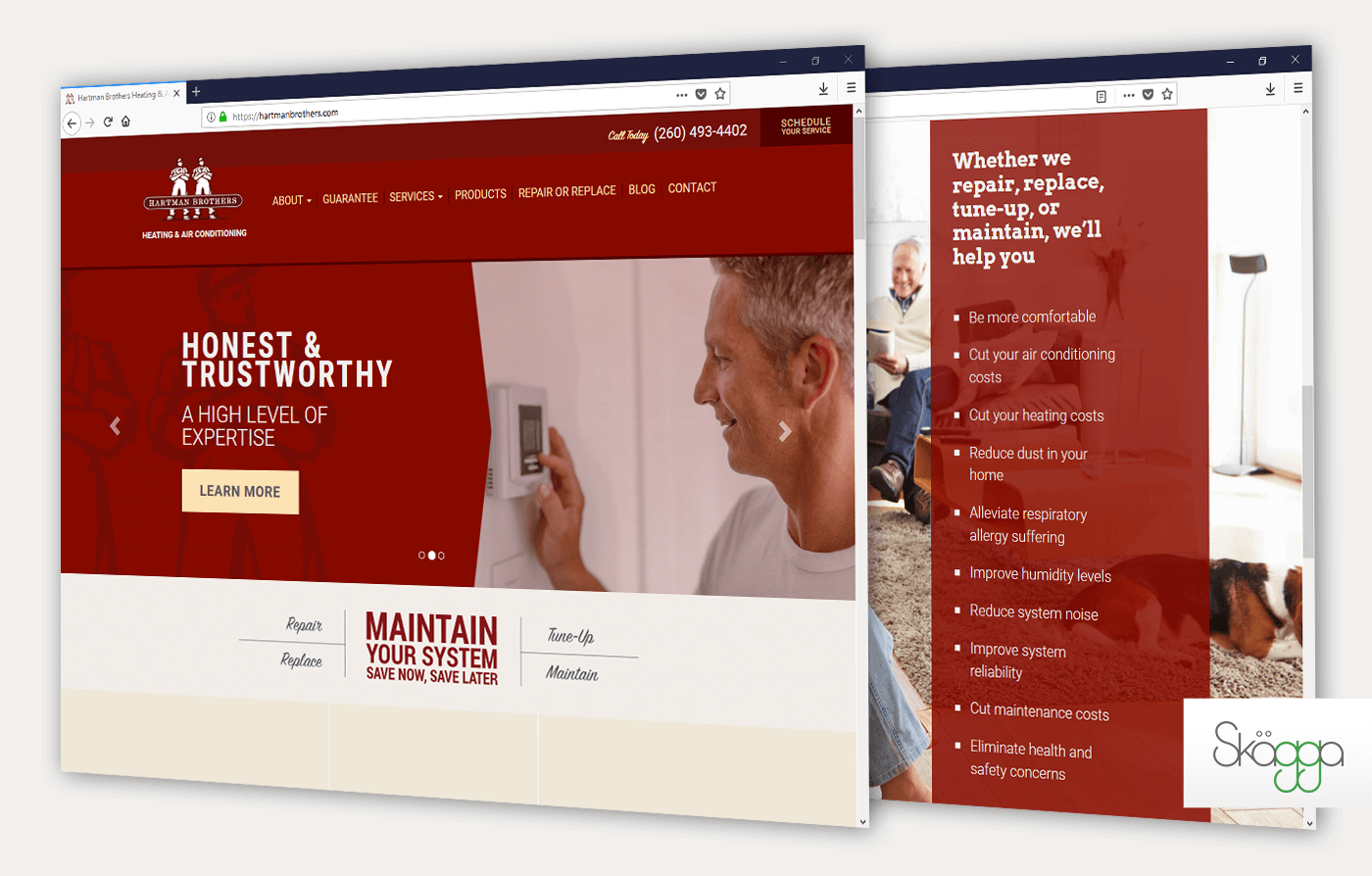 New Haven, IN - Hartman Brothers came to us requesting an updated online presence. They wished to communicate their 55+ years of heating and cooling expertise with a modern, mobile-conscious layout and a memorable theme.
Visit HartmanBrothers.com to see the how it all came together.