New Online Home for the Fort Wayne Home Builders Association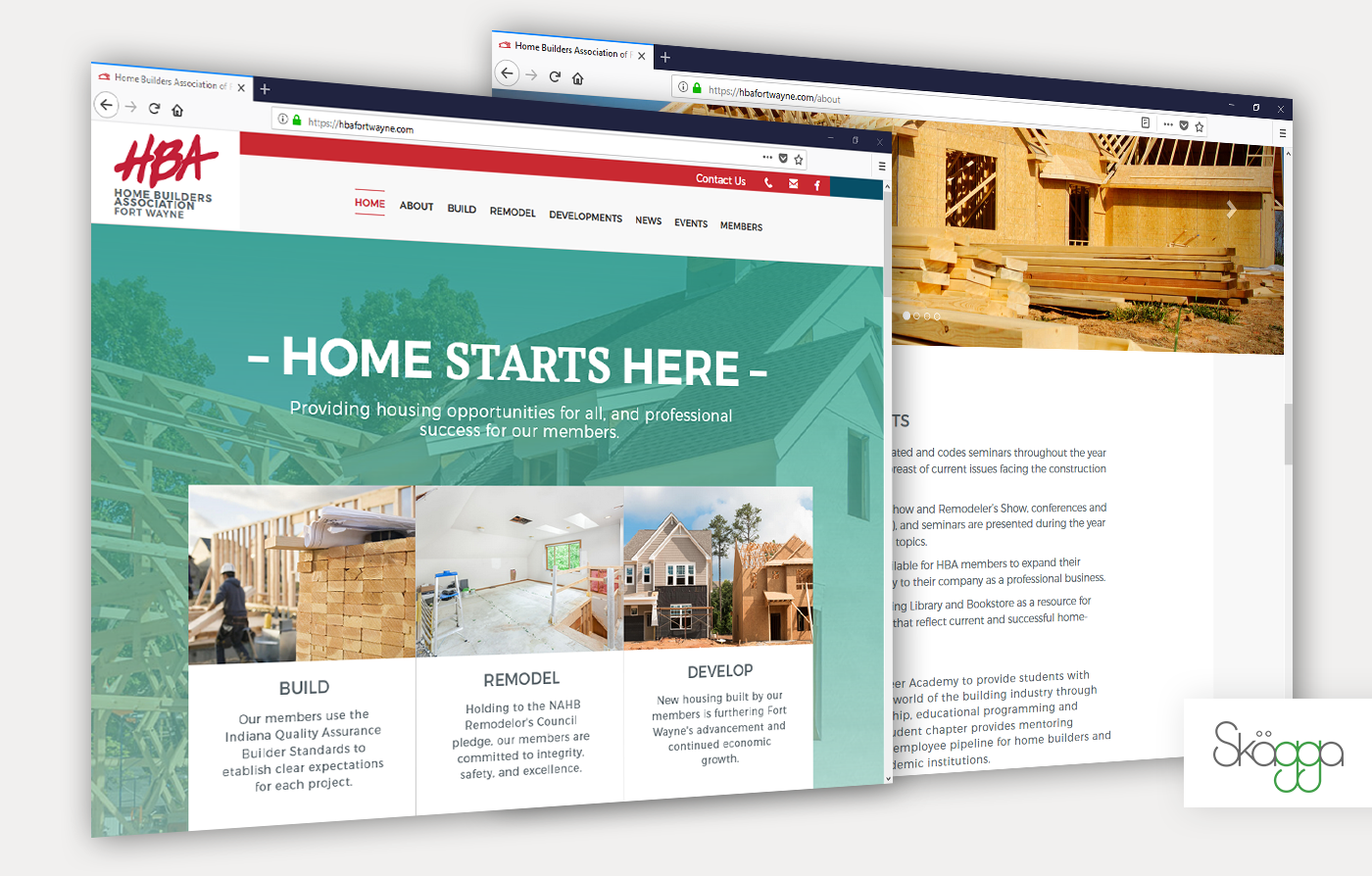 Fort Wayne, IN - With its members adding over 1,400 new homes to the area each year, the Home Builders Association of Fort Wayne is a major player in the region's economic progress. The HBA came to us looking to showcase this large-scale impact online and attract new members and community involvement for it's programs and services.
With these goals in mind, our team designed a mobile-first web solution with a focus on promoting the HBA's core purpose along side upcoming events and opportunities for members.
Visit HBAFortWayne.com to see the finished product, find out more about the HBA, and become a member.